Aircraft Finance and Lease Russia and CIS Moscou
Conférence internationale sur le financement et de leasing d'avions en Russie et la CEI

Aircraft Finance and Lease Russia & CIS à Moscou est une plate-forme de communication grand, ce qui permet la gestion des compagnies aériennes et des experts de l'industrie de l'aviation la possibilité d'obtenir des informations complètes et actuelles sur le financement des aéronefs et des tendances dans le marché de la location. Intervenants et participants de la conférence sont des experts russes et internationaux dans les domaines de financement d'avions, location, les compagnies aériennes, les investissements et les autorités réglementaires qui utilisent l'événement pour la communication et de réseautage.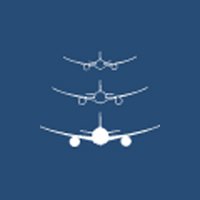 Accès:
réservé aux visiteurs professionnels
Rotation:
annuel
Contactez Salon:
www.events.ato.ru
Ville de Foire: *
Olympiysky complex
Olympiysky pr, 16


129164

Moscou

,

Fédération de Russie



Tel: +7 (4)95 9357350
Fax: +7 (4)95 9357351
Organisateur:
ATO Events
Usachev st., 35
119048 Moscou, Fédération de Russie
Tel: +7 (4)95 6265329
Fax: +7 (4)95 2454946
www.events.ato.ru
Produits:
conférences, Séances d'information, ...
Secteurs:
aviation, finances, placement, ...
Responsabilité: *
Toutes les données sans garantie et sous réserve d'erreurs et modifications! Changements du calendrier et lieu d'une foire sont réservés à l'organisateur du salon respectif.
ACETEC GmbH est un prestataire de services multimédia et de ...
De notre parc de location de De notre parc de location de matériel professionnel nous pouvons vous offrir: –...
We are constructor in Germany and Europe. ...
We are constructor in Germany and Europe.
We are your competent partner by fair-construction! ...
Donde campartimos en todo momento el compromiso total para la obtención del éxito de su evento. Esforzándonos para...
O.F.F.
60489 Frankfurt am Main, Allemagne
With us you can take off successfully! You want to present y ...
The trade fair stand or booth is your company's business card. It shows your products, your capability, your...
Our service comprises leasing as well as sale of turnkey exh ...
You plan to attend a fair, to organise a general meeting or even a complete exhibition in Germany or Europe? Then you...