Aqua Trenčín
Exposition internationale de gestion de l'eau, hydroélectricité, protection de l'environnement, de la technologie communaux et équipements municipaux

L'Aqua Trenčín est un foire international pour l'eau, l'énergie hydraulique, génie environnemental et municipal. De nombreux exposants présenteront leurs derniers produits et innovations dans les expositions sophistiqués. Les exposants peuvent interagir les uns avec les autres et tant d'établir des contacts avec de nouveaux clients, ainsi que de nouveaux partenaires commerciaux.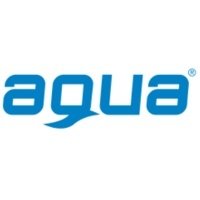 Accès:
réservé aux visiteurs professionnels
Rotation:
tous les deux ans
Contactez Salon:
www.expocenter.sk
Ville de Foire: *
Expo Center
Pod Sokolicami 43


91101

Trenčín

,

Slovaquie



Organisateur:
Expo Center a.s.
Pod Sokolicami 43
91101 Trenčín, Slovaquie
Tel: +421 (3)2 7442415
Fax: +421 (3)2 7435600
www.expocenter.sk
Produits:
bioréacteurs, camions à ordures, conteneurs pour déchets dangereux, cuves, filtres, Filtres à eau, flux de dispositifs de mesure, installations de biogaz, installations de forage, installations de recyclage, matériel de laboratoire, nettoyeurs d'égouts, poubelles, puits, raccords, réservoirs, stations d'épuration, tuyaux, ...
Secteurs:
biogaz, economie hydraulique, enlèvement des déchets, environnement, gestion des déchets, traitement des eaux usées, ...
Responsabilité: *
Toutes les données sans garantie et sous réserve d'erreurs et modifications! Changements du calendrier et lieu d'une foire sont réservés à l'organisateur du salon respectif.
O.F.F.
60489 Frankfurt am Main, Allemagne
With us you can take off successfully! You want to present y ...
The trade fair stand or booth is your company's business card. It shows your products, your capability, your...
We are your competent partner by fair-construction! ...
Donde campartimos en todo momento el compromiso total para la obtención del éxito de su evento. Esforzándonos para...
Exhibition stand - we develop and implement your stands ...
Messe Service International has years of experience in the exhibition stand. From design to completion, you receive...
We are constructor in Germany and Europe. ...
We are constructor in Germany and Europe.
our range of service: international full service event agenc ...
KultBuero offers the entire spectrum of Live Communication. An exhibition booth is a visual communication element and...