Batibouw Bruxelles
Salon de la construction et rénovation

Batibouw est le plus grand foire de la construction et de rénovation en Belgique et qui se tient chaque année à NPO Brussels Exhibition Center. Il est un lieu de rencontre pour les différents acteurs dans le secteur du bâtiment. Les visiteurs peuvent découvrir les innovations et les nouvelles tendances et ont la possibilité de participer à des tables rondes, des séminaires et à bien d'autres événements. Les exposants peuvent communiquer procuct changements, introduire des innovations sur le marché et ont la possibilité de manifestations. À Batibwouw également plusieurs prix seront remis.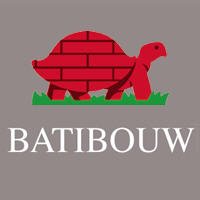 Dates:
20.02.2014
-
02.03.2014
*
Accès:
visiteurs professionnels et le grand public
Rotation:
annuel
Contactez Salon:
www.batibouw.com
Ville de Foire: *
NPO Brussels Exhibition Center
Belgiëplein 1


1020

Bruxelles

,

Belgique



Organisateur:
Fisa nv/sa
Terhulpsesteenweg 181 Chaussée de La Hulpe
1170 Bruxelles, Belgique
Tel: +32 (0)2 6631400
Fax: +32 (0)2 6604713
www.batibouw.com
Produits:
chauffage, cheminées, construction, cuisines, décoration, éclairage, fenêtres, financement de construction, fours, immobilier, isolation thermique, maisons préfabriquées, Matériaux de construction, meubles, outils électriques, portes, revêtements de sol, sanitaires, services architecture, systèmes d'alarme, systèmes de climatisation, systèmes de ventilation, toitures, ...
Secteurs:
climatisation, construction, domotique, sanitaire, technique de chauffage, ...
Responsabilité: *
Toutes les données sans garantie et sous réserve d'erreurs et modifications! Changements du calendrier et lieu d'une foire sont réservés à l'organisateur du salon respectif.
Packpool est en mesure de vous fournir tous types de dummies ...
Upon request, we produce dummies, mockups and prototypes for various purposes. Dummies are used in the evaluating and...
O.F.F.
60489 Frankfurt am Main, Allemagne
With us you can take off successfully! You want to present y ...
The trade fair stand or booth is your company's business card. It shows your products, your capability, your...
across europe operating, professionell, attractiv Baristi an ...
Our task is, that your Guests and so our Guests also, gets alltime a perfect Café/Cocktail. wether Espresso,...
messePLUS provides companies professional staff for trade fa ...
Our employees are the ideal representatives for your company's image at exhibitions, events, conferences, sales...
We are constructor in Germany and Europe. ...
We are constructor in Germany and Europe.