Herbstmesse Dornbirn
(Foire regionale)
Foire d'automne

Le Dornbirn foire dans la région de quatre-pays offre des opportunités non seulement des informations détaillées sur les traditions culturelles de la région du Vorarlberg, y compris l'agriculture, les soins de santé et de mobilité sont au programme. Les visiteurs ici aux côtés des services créatifs et techniques de construction et de l'efficacité énergétique mais aussi la possibilité de profiter des produits locaux et des spécialités du monde entier. Même les amateurs de sports en plein air, randonneurs, vététistes et skieurs aussi obtenir leur argent. Explorez le monde de beauté et cosmétiques et de trouver de nouveaux meubles et des options de conception qui lui donnent un confort et une atmosphère à la maison agréable. Un programme varié avec un défilé de mode et de la santé & bien-être thématique rend pour une visite agréable.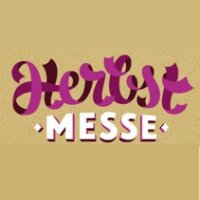 Dates:
04.09.2013
-
08.09.2013
*
Accès:
public
Rotation:
annuel
Contactez Salon:
www.messedornbirn.at
Ville de Foire: *
Messe Dornbirn
Messeplatz


A-6854

Dornbirn

,

Autriche



Organisateur:
Dornbirner Messe GmbH
Messeplatz 1
A-6854 Dornbirn, Autriche
Tel: +43 (0)5572 3050
Fax: +43 (0)5572 305335
www.dornbirnermesse.a
Produits:
agricoles Outils, appareils de cuisine, Articles ménagers, bijoux, boire, carrelage, cosmétiques, costumes, cuisines, de santé, défilé de mode, les énergies renouvelables, les meubles, lumières, manger, meubles, randonnée, ski, souvenirs, sports de plein air, tapis, textiles de maison, vélo, ...
Secteurs:
agriculture, aménagement, construction, énergie, fitness, ménage, mode, nutrition, santé, ...
Responsabilité: *
Toutes les données sans garantie et sous réserve d'erreurs et modifications! Changements du calendrier et lieu d'une foire sont réservés à l'organisateur du salon respectif.
Trade Fair Staff:Service-VIP- and Modelhostesses,multilingua ...
Our Service-, VIP- and Modelhostesses with experience and good references, bilingual and multilingual hostesses and...
ACETEC GmbH est un prestataire de services multimédia et de ...
De notre parc de location de De notre parc de location de matériel professionnel nous pouvons vous offrir: –...
our range of service: international full service event agenc ...
KultBuero offers the entire spectrum of Live Communication. An exhibition booth is a visual communication element and...
We are your competent partner by fair-construction! ...
Donde campartimos en todo momento el compromiso total para la obtención del éxito de su evento. Esforzándonos para...