Salon de l'immobilier Düsseldorf
(Foire regionale)
Salon de l'immobilier

Au Salon de l'immobilier visiteurs trouverez bien immobilier de leur région. Les grandes sociétés du secteur immobilier et le financement se présentent et leurs offres. Les visiteurs ont la possibilité de demander des conseils personnels dans une ambiance détendue ou pour assister à des conférences données par des experts autour de la propriété. Pour les soins bien-être physique est pris dans le bistrot et pour les familles une garderie gratuite est offerte. Organisateur du salon de l'immobilier à Düsseldorf, en plus de l'entreprise Kalaydo GmbH & Co. KG, la société RP Online GmbH et W. Girardet GmbH & Co. KG.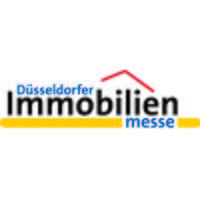 Dates:
29.09.2013
-
29.09.2013
*
Accès:
public
Rotation:
annuel
Organisateur:
Kalaydo GmbH & Co. KG
Stolberger Str. 309
50933 Cologne, Allemagne
Tel: +49 (0)221 888230
Fax: +49 (0)221 88823220
www.kalaydo.de
Produits:
conférences, immobilier, services financiers, ...
Secteurs:
immobilier, services financiers, ...
Responsabilité: *
Toutes les données sans garantie et sous réserve d'erreurs et modifications! Changements du calendrier et lieu d'une foire sont réservés à l'organisateur du salon respectif.
Specialist dealer for market stalls, exhibition stands and a ...
Our assortment reaches from folding tents, market screens and folding tunnels over Pagodas, advertising displays,...
Profi-faltzelt.de provides professional equipment for promot ...
Highest quality and durability are our standard in our products. As a specialist for professional roofing and...
across europe operating, professionell, attractiv Baristi an ...
Our task is, that your Guests and so our Guests also, gets alltime a perfect Café/Cocktail. wether Espresso,...
Exhibition stand - we develop and implement your stands ...
Messe Service International has years of experience in the exhibition stand. From design to completion, you receive...