Jobfinder Erfurt
(Foire regionale)
Foire de l'éducation et de formation, d'emploi et de carrière

Le Jobfinder est un marché de l'éducation et de formation, d'emploi et de carrière à Erfurt. Il est dirigé avec sa gamme aux étudiants, diplômés, demandeurs d'emploi, les professionnels, égaré travailleurs, les entrepreneurs et tous avec une formation complémentaire ou de l'intérêt. Ce groupe cible est une formation et d'emplois en Thuringe, une variété d'emplois pour les professionnels de toutes sortes, des offres d'emploi spéciales pour les navetteurs dont les qualifications et orientée vers l'avenir, des possibilités de formation continue et avancée. Pour compléter l'offre, il y aura fourni un supplément de start-up centre, des services de consultation de haut niveau pour la relève entrepreneuriale et le soutien à trouver des candidats qualifiés, polyvalents et mini emplois d'été et les premiers stages de classe dans tous les domaines de l'économie.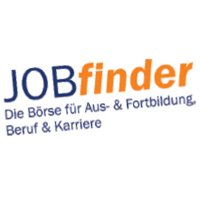 Dates:
06.07.2013
-
06.07.2013
*
Accès:
public
Rotation:
annuel
Contactez Salon:
www.jobfinder-messe.de
Ville de Foire: *
Messe Erfurt
Gothaer Str. 34


99094

Erfurt

,

Allemagne



Organisateur:
Industrie- und Handelskammer
Arnstädter Str. 34
99096 Erfurt, Allemagne
Tel: +49 (0)361 34840
Fax: +49 (0)361 3485950
www.erfurt.ihk.de
Produits:
conférences, cours de formation, emplois d'été, emplois rémunérés, offres d'emploi, stages, ...
Secteurs:
carrière, contact entreprises, education, formation, formation continue, ...
Responsabilité: *
Toutes les données sans garantie et sous réserve d'erreurs et modifications! Changements du calendrier et lieu d'une foire sont réservés à l'organisateur du salon respectif.
Specialist dealer for market stalls, exhibition stands and a ...
Our assortment reaches from folding tents, market screens and folding tunnels over Pagodas, advertising displays,...
Profi-faltzelt.de provides professional equipment for promot ...
Highest quality and durability are our standard in our products. As a specialist for professional roofing and...
We are constructor in Germany and Europe. ...
We are constructor in Germany and Europe.
Nous concevons et organisons de stands individuels en Allema ...
Voulez-vouz plus? Nous sommes une entreprise forte et dynamique qui peut compter sur une expérience de plus de 10...