Logistyka Kielce
Salon de logistique militaire

Logistyka offre une excellente tribune pour les représentants du secteur de la logistique de l'armée polonaise et d'autres services en uniforme, ainsi que les services d'exploitation dans le cadre du ministère de l'Intérieur et l'Administration. La gamme de produits d'exposition comprend: les uniformes, les denrées alimentaires, des équipements pour la préparation des repas ainsi que pour stocker et transporter la nourriture, du matériel et des matériaux médicaux, les communications et les systèmes informatiques, l'électronique, du matériel pour les pompiers et pour la défense civile ainsi que des équipements spéciaux pour gardes-frontières et la police. Logistyka attire des exposants en provenance de Pologne et des pays étrangers, ainsi que des représentants d'organisations liées à la défense nationale.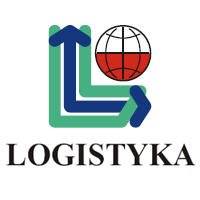 Dates:
02.09.2013
-
05.09.2013
*
Accès:
réservé aux visiteurs professionnels
Rotation:
tous les deux ans
Organisateur:
Kielce Trade Fairs Ltd.
Zakładowa 1
25672 Kielce, Pologne
Tel: +48 (0)41 3651222
Fax: +48 (0)41 3456261
www.targikielce.pl
Produits:
carburant, équipement de sauvetage, équipements de police, équipements médicaux, nourriture, radios, systèmes d'information, systèmes de communication, uniformes, ustensiles de cuisine, véhicules à chenilles, véhicules amphibies, véhicules de transport, ...
Secteurs:
armements, armes, logistique, technique médicinale, technique militaire, techniques de défense, ...
Responsabilité: *
Toutes les données sans garantie et sous réserve d'erreurs et modifications! Changements du calendrier et lieu d'une foire sont réservés à l'organisateur du salon respectif.
messePLUS provides companies professional staff for trade fa ...
Our employees are the ideal representatives for your company's image at exhibitions, events, conferences, sales...
Trade Fair Staff:Service-VIP- and Modelhostesses,multilingua ...
Our Service-, VIP- and Modelhostesses with experience and good references, bilingual and multilingual hostesses and...
We are constructor in Germany and Europe. ...
We are constructor in Germany and Europe.
across europe operating, professionell, attractiv Baristi an ...
Our task is, that your Guests and so our Guests also, gets alltime a perfect Café/Cocktail. wether Espresso,...