Popkomm Berlin
Plate-forme d'entreprise internationale d'industrie de la musique et du divertissement

Popkomm a été fondée à Berlin depuis 2004 et est maintenant bien établi que le monde de la musique et du divertissement réunion d'affaires. Popkomm est synonyme d'innovation et des tendances. Avec un haut niveau de qualité conférence internationale et un festival couvrant de nombreux clubs de Berlin, le Popkomm offre une plate-forme optimale pour le secteur de vivre et elle est essentielle pour les experts qui le souhaitent à façonner l'avenir de l'industrie musicale. La Conférence Popkomm est où d'éminents représentants de la musique et l'industrie du spectacle parler de thèmes plus tard dans les instances internationales, des ateliers et des tables rondes. Satellite réunions compléter le programme de la conférence pour la durée de Popkomm avec les États membres pour les associations conférences, réceptions et conférences pour l'industrie des institutions. Popkomm est des tendances et des innovations.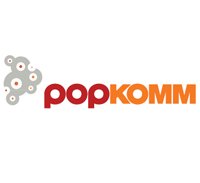 Accès:
réservé aux visiteurs professionnels
Rotation:
annuel
Contactez Salon:
www.popkomm.de
Ville de Foire: *
Flughafen Berlin Tempelhof
Columbiadamm 8-10


12101

Berlin

,

Allemagne



Organisateur:
Popkomm GmbH
Messedamm 22
14055 Berlin, Allemagne
Tel: +49 (0)30 30383009
Fax: +49 (0)30 30382149
www.popkomm.de
Produits:
ateliers, concerts, conférences, établissements de l'industrie musicale, membre des conférences, musique, réceptions, spectacles vivants, tables rondes, ...
Secteurs:
electronique de loisir, musique, ...
Responsabilité: *
Toutes les données sans garantie et sous réserve d'erreurs et modifications! Changements du calendrier et lieu d'une foire sont réservés à l'organisateur du salon respectif.
Specialist dealer for market stalls, exhibition stands and a ...
Our assortment reaches from folding tents, market screens and folding tunnels over Pagodas, advertising displays,...
Profi-faltzelt.de provides professional equipment for promot ...
Highest quality and durability are our standard in our products. As a specialist for professional roofing and...
Nous concevons et organisons de stands individuels en Allema ...
Voulez-vouz plus? Nous sommes une entreprise forte et dynamique qui peut compter sur une expérience de plus de 10...
Custom booth design-booth construction-Turn key service-I&D- ...
With over 20+ years of experience in trade show and event marketing, eXponat offers a wide range of "turn-key"...