VDI nachrichten Recruiting Tag Düsseldorf
(Foire regionale)
Événement de recrutement pour ingénieurs

Le VDI nachrichten Recruiting Tag à Dusseldorf, est destiné aux jeunes professionnels, des ingénieurs expérimentés et des spécialistes techniques et gestionnaires. Celles-ci devraient là par les entreprises les plus renommés de diverses industries. Cette ouverture, le 1-carrière, jour de foire pour les ingénieurs, leur offre un programme étendu d'entreprises équitable, un forum de conférences, conseils de carrière, les formulaires de demande de contrôle et Job Board. Une inscription pour le VDI nachrichten Recruiting Tag n'est pas requise et l'entrée est libre. La foire aura lieu à différents endroits.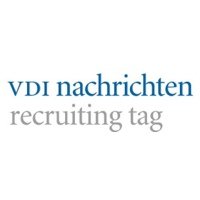 Accès:
public
Rotation:
annuel
Contactez Salon:
www.ingenieurkarriere.de
Ville de Foire: *
Maritim Hotel Airport
Maritim Platz 1


40474

Düsseldorf

,

Allemagne



Organisateur:
VDI Verlag GmbH
VDI-Platz 1
40468 Düsseldorf, Allemagne
Tel: +49 (0)211 61880
Fax: +49 (0)211 6188306
www.vdi-nachrichten.com
Produits:
candidat, emploi, formulaires de demande, orientation professionnelle, tableau d'emploi, ...
Secteurs:
carrière, contact entreprises, formation, ingénieur, personnel, Travailler, ...
Responsabilité: *
Toutes les données sans garantie et sous réserve d'erreurs et modifications! Changements du calendrier et lieu d'une foire sont réservés à l'organisateur du salon respectif.
Specialist dealer for market stalls, exhibition stands and a ...
Our assortment reaches from folding tents, market screens and folding tunnels over Pagodas, advertising displays,...
Profi-faltzelt.de provides professional equipment for promot ...
Highest quality and durability are our standard in our products. As a specialist for professional roofing and...
across europe operating, professionell, attractiv Baristi an ...
Our task is, that your Guests and so our Guests also, gets alltime a perfect Café/Cocktail. wether Espresso,...
Exhibition stand - we develop and implement your stands ...
Messe Service International has years of experience in the exhibition stand. From design to completion, you receive...