Wasma Moscou
Exposition internationale sur les technologies de l'environnement et des innovations

Wasma à Moscou est une exposition internationale des technologies et innovations environnementales. Il est l'un des plus grands salons de ce genre en Russie et rassemble tous les leaders de l'industrie l'année. Sujets de l'exposition sont la gestion des déchets et le recyclage, énergies alternatives, traitement des eaux usées et l'écologie urbaine. Outre l'exposition, il ya des conférences, séminaires, tables rondes et des présentations.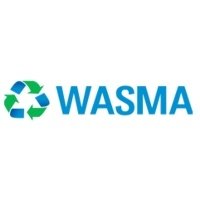 Dates:
15.10.2013
-
17.10.2013
*
Accès:
réservé aux visiteurs professionnels
Rotation:
annuel
Contactez Salon:
www.wasma.ru
Ville de Foire: *
All-Russian Exhibition Center (VVC)
Estate 119


129223

Moscou

,

Fédération de Russie



Organisateur:
ITE Moscow
15, bldg. 1, Zubarev lane
129164 Moscou, Fédération de Russie
Tel: +7 (4)95 9357350
Fax: +7 (4)95 9357351
www.ite-expo.ru
Produits:
instruments de mesure, matériel de laboratoire, stations d'épuration, usines de recyclage, ...
Secteurs:
environnement, gestion des déchets, recyclage, traitement des eaux usées, ...
Responsabilité: *
Toutes les données sans garantie et sous réserve d'erreurs et modifications! Changements du calendrier et lieu d'une foire sont réservés à l'organisateur du salon respectif.
Trade Fair Staff:Service-VIP- and Modelhostesses,multilingua ...
Our Service-, VIP- and Modelhostesses with experience and good references, bilingual and multilingual hostesses and...
messePLUS provides companies professional staff for trade fa ...
Our employees are the ideal representatives for your company's image at exhibitions, events, conferences, sales...
We are your competent partner by fair-construction! ...
Donde campartimos en todo momento el compromiso total para la obtención del éxito de su evento. Esforzándonos para...
Packpool est en mesure de vous fournir tous types de dummies ...
Upon request, we produce dummies, mockups and prototypes for various purposes. Dummies are used in the evaluating and...
We are constructor in Germany and Europe. ...
We are constructor in Germany and Europe.