radaktiv Düsseldorf
Journée du vélo à Düsseldorf

Once every year, over 50 exhibitors show what's possible on two wheels during the radaktiv: covering everything on the bicycle market from professional racing bikes over special mountain bikes up to electronic bikes like the Pedelec. All current bicycle types can be found, such as recumbent bikes, tandems, kid's bikes and bikes for transport as well as high quality tourer bikes. Everything can be tried out right there. On top of that of course numerous products and information surrounding clothing, safety and other equipment are offered. In addition many bicycle regions in Germany present themselves and their various offers.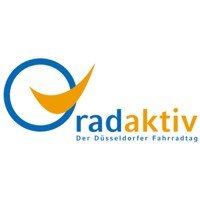 Dates:
29.06.2013
-
29.06.2013
*
Accès:
public
Rotation:
annuel
Organisateur:
Schmidtstelle
Birkenstrasse 17
40233 Düsseldorf, Allemagne
Tel: +49 (0)211 9666814
Fax: +49 (0)211 9666816
www.schmidt-stelle.de
Produits:
Bags, Bike Travel, Bikes for Kids, Bikes for Transport, Clothing, Cruiser, Custom Bikes, E-Bikes, GPS systems, Helmets, Hiking with Bikes, Mountain Bikes, Pedelecs, Racing Bikes, Recumbent Bikes, Segways, Single Speed, Tandems, Tourer, Tourism, Trailers, Trikes, ...
Secteurs:
articles de sport, habillement de sport, sport, vélo, vélo, ...
Responsabilité: *
Toutes les données sans garantie et sous réserve d'erreurs et modifications! Changements du calendrier et lieu d'une foire sont réservés à l'organisateur du salon respectif.
Specialist dealer for market stalls, exhibition stands and a ...
Our assortment reaches from folding tents, market screens and folding tunnels over Pagodas, advertising displays,...
Profi-faltzelt.de provides professional equipment for promot ...
Highest quality and durability are our standard in our products. As a specialist for professional roofing and...
Location de machines à café, machines à café, expresso p ...
Ganancia, de sus invitados, clientes y empleados de inmediato con el toque dulce inolvidables momentos de placer. A...
across europe operating, professionell, attractiv Baristi an ...
Our task is, that your Guests and so our Guests also, gets alltime a perfect Café/Cocktail. wether Espresso,...